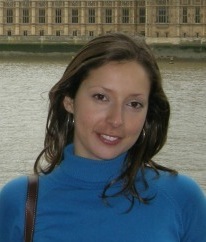 It can be tempting when traveling overseas to go on vacation autopilot: stick to the tourist traps, snap all the requisite pictures of historic buildings and landmarks, eat the signature dishes.
But your experience can be so much more than just the postcard vision of a place – you just have to put your mind to it.
Sara Rodriguez, founder of Mindful Travel by Sara, tries to enjoy every moment of a trip with her eyes and mind wide open to make every moment of the journey more unique and wonderful.
"Traveling mindfully encourages you to be more conscious of other cultures, customs and religions," the exotic travel expert says. "You will be more respectful with people and wildlife around you."
Adventuring all over the world since she was very young, Sara received early impressions of many cultures and places. With her expertise on "untraveled" and the "unexplored locations," she helps others create personalized travel experiences through Kaleidoskope, a magazine and travel portal.
Here, she talks about some of her favorite destinations, shares her thoughts on how we can all be more mindful travelers and offers tips for taking better vacation photos.
Tell us about Mindful Travel by Sara…when and why did you start your blog?
Mindful Travel by Sara started because of my need to write about my travel experiences around the world. Besides, I wanted to help other travelers organize their trips and itineraries. Always want to help when I can!
You were born in Madrid, Spain…what destinations/sites do you think every visitor to Madrid or Spain should make sure to include on his itinerary?
Spain is a huge country with so many different cultures, customs, monuments and food.
If you want to have an idea of Spain, I think you have to visit a little bit of the north, such as Basque Country, Catalonia and Galicia; the center, such as Madrid, Toledo and Segovia; and the South, such as Seville, Cordoba and Granada. Spain is full of beautiful places, so it's very difficult to choose, and you'll love all of them!
Can you offer some examples of how everyone can travel more mindfully?
Spending money by shopping and eating in local places will be beneficial to local communities.
By not buying living or dead animals or animal-related products, so you are helping to stop illegal animal traffic.
Getting involved in charity projects so you can try to help local families instead of giving money to poor children on the streets that are normally mafia related.
Those are just some examples of mindful travel so our world could be more sustainable and healthier.
Why do you advocate mindful/sustainable travel? How does it help you get to know a destination more intimately?
I know travelers can't always be sustainable and mindful, but whenever they can, it's important for our world to travel mindfully.
Not only will it help every country, but it will help travelers to enjoy every moment and experience of the journey.
What's your advice to people who want to travel sustainably and/or mindfully…what destinations seem to make this easier? What sorts of places make it difficult?
Normally, in the most developed countries, it is more difficult to be sustainable, like Japan. But there is always a way, like trying to recycle your waste or using bikes instead of taxis to explore a city.
If you are going on a safari through Kenya, Tanzania, Uganda or South Africa, always do a photograph safari and never buy dead animal products like zebra fur or elephant horns.
If you travel to India or Cambodia, try to know more about their traditions and get involved in local communities by staying in rural boutique hotels or eco-friendly accommodation.
How can mindful travel help someone save money on the road?
I always plan my own and other travelers' trips so they don't have to pay huge amounts of money to travel agencies. Following my travel tips and itineraries will help travelers to save money and have unforgettable experiences. I always look for the best accommodation, the easiest transport and the must-see destinations.
What have been some of your favorite destinations in the world? Places you could return to over and over again and never get bored of?
I have to say Brazil is my favorite destination today. Love the whole country, its culture, music, language, nature and food. I would like to travel there every year!
Another place is London. I travel to the city every year and I never get bored of it. It's a unique city!
You post some gorgeous travel photos on your site…what advice do you have for people who want to take better pictures of their adventures?
Be patient. I'm not a photography expert, but when I travel, I see a unique image and I have to take that image; I'm seeing with my eyes wide open.
I'm obsessed with taking pictures everywhere. I know I will have all those images in my mind, but there is always a chance I might forget them, so I have to take those photos.
My advice is to enjoy taking photos, but don't do it as an obligation. Try and test all of your camera options and be a better photographer in every trip.
What destination currently tops your bucket list? Why?
Definitely India and Uganda.
Traveling to India has always been one of my dreams, but I've never had the chance to go there. Luckily, this year I will fulfill my dream and I will travel to India with my mom. I'm so happy!
Uganda is also on the top of my bucket list. As a nature and wildlife lover, having the opportunity to see gorillas so close is one of my dreams.