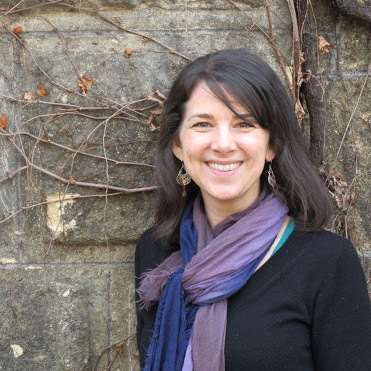 The world's population is getting bigger and richer, which means more and more people are traveling every day. This is great for the cross-pollination of cultures and the sharing of new ideas, but also has its downsides.
"This trend is impacting our environment through things like jet emissions and waste, but it's also putting great pressure on historic sites, such as Machu Picchu, and small cities like Venice," says travel blogger Jenna Francisco.
To help lessen the long-term impact on both people and places, Jenna recommends traveling sustainably – being mindful of the environment, local culture and heritage sites.
"I don't really believe travel can be sustainable in today's world, but unless we stop traveling, we need to travel more carefully," she adds.
We recently checked in with Jenna, who writes about travel, arts, culture and family on her site This is My Happiness, to get her insight on her favorite destinations and advice on how to leave smaller footprints wherever your journey takes you.
Hi, Jenna! Can you tell us a little about This is My Happiness? When and why did you start your blog?
My blog covers culture, art and travel, and my goal is to help people get more out of their travels – with accurate information, off-the-beaten-path suggestions, and highlights of the culture and art. I started blogging about four years ago because I wanted a creative outlet for my interests after my first child was born. I didn't want the transition to parenthood to keep me tied down, I guess, but I also wanted to use my background in art history and travel for something creative.
Who should be reading it?
My site is geared more toward women and parents because it includes wine, family travel tips, lifestyle posts from California… but I find that about half the readers are men! People who are interested in how to better understand culture, people and landscape and who share my interests in sustainability are more likely to hang around.
What's your travel story? When did you know you loved adventuring? What were some of your earliest memories of traveling?
My parents and I traveled a lot when I was young, but they didn't take me overseas until I was a teenager. I really fell in love with traveling and realized that it would be a transformative part of my life when I studied in Italy at age 21. Shortly after that, I spent three months traveling around Europe by myself and then moved to the Czech Republic. Those were life-changing experiences, ones that I always am grateful for.
When I returned to the U.S. to attend grad school, I met a Brazilian who was studying English at the same university. Fifteen years later, we are still together, so traveling to Brazil to visit his family has become an important part of my life. Now that I have a stable lifestyle, with a permanent job and two small children, I still long for adventure but mostly do it locally here in my beautiful home state of California.
What destination do you find yourself returning to over and over again and never tiring of?
Florence, Italy. It's my favorite city, the one that I studied at length while earning my B.A. in art history and where I spent most of my study abroad course. The city has so much that appeals to me, from its rich art and architecture and incredible history to its walkable city center and thriving contemporary culture. I would live there in a heartbeat and hope to start spending time there regularly.
What advice do you have for finding affordable lodging, transportation, food and entertainment for families traveling on a shoestring?
I wish I had a magic answer to that question because traveling as a family really adds up! We usually stay in vacation rentals because we need to have a kitchen, but vacation rentals are often expensive here in California. We try to stay away from a touristy area to save money. My biggest tip is to do things that are free or very inexpensive. We have a blast hiking, visiting state parks, and running around in city parks such as the Golden Gate Park in San Francisco. With kids, it's easy to have fun while traveling – you just have to get outside and explore.
You've written a lot about traveling in California, Italy and Brazil. Can you tell us about a can't-miss site or attraction at each place that every first-time visitor should make sure to include on their itinerary?
In California, it's hard to choose because there is so much here, but I would recommend that every visitor spend at least three days in the Monterey area. With Monterey and Carmel, the walks along the coast in Pacific Grove, the 17-Mile Drive, hiking in Point Lobos, the jaw-dropping drive down Big Sur, and all the wildlife, the area is paradise, especially for families.
In Brazil, I would recommend the small town of Paraty south of Rio. The seaside location is beautiful, and the colorful colonial architecture and cobblestone streets are so evocative of Brazil's past. However, there is much more to Brazil than people realize. Brazil is very artsy, and seeing 20th century master Oscar Niemeyer's work in most of Brazil's cities is a great way to appreciate this side of Brazil.
In Italy, I would recommend staying in Florence for at least five days and getting to know the lesser-known side of this fascinating city.
What are some easy sustainable practices that everyone can start incorporating into their travel routine?
Travel is one of the ultimate pleasures, but in today's world, we have to remember that travel isn't all about us and consider how we can travel more carefully and responsibly. Fly less. Travel more slowly and thoughtfully. Stay in one place and try to blend in so that you don't add to the tourist crowds that push the local people out of their own historic cities. Follow rules to respect the local environment and wildlife, and do research beforehand to make you a better informed traveler. Spread the word about the importance of traveling more sustainably.
What are some of your favorite travel resources? Books, blogs, websites, etc.?
I have always loved guidebooks and still use them, especially Michelin Guides and Lonely Planet, but I find the e-book versions to be very hard to use. My favorite trip planning site is AFAR.com. I also ask for recommendations on social media. I definitely use blogs for travel ideas and tips, but which blogs I use depends on where I am going.
What's surprised you most about traveling with your two young children?
I have been surprised by how much they enjoy it. They constantly talk about previous trips and daydream about upcoming vacations, and I can see how much pure happiness it brings them. By taking them on a variety of trips – to cities, towns, and countryside, to places close to home and other countries – they also have a broader sense of the world, and that's an important benefit of travel, one which I hope to continue giving them as they grow up.